Become our preferred TCM Health Partner
We understand that sometimes employees in larger companies do not have much interaction with their colleagues from a different department. Our variety of group exercise classes, nutrition talks, and mental wellbeing workshops provides employee engagement and are beneficial to our participants.
Too many choices to choose from? Simply tell us your goals for organising the holistic TCM program and we will be able to recommend suitable activities for you and your team.

The Holistic Health bottom line
Invest in the health of your employees and the return is exponential. A healthier, more motivated workforce is a happier, more productive workforce. Through our innovative approach to wellness, we'll help both you, and your employees, improve your bottom line.
Extensive studies have shown that Corporate Wellness Programs yield significant returns:
Positive attitudes and energy in the work environment
Enhanced recruitment and retention of healthy employees
Improved performance and productivity
Fewer Absences
Improved employee relation and morale leading to a more
positive work environment
Reduced cost of your employees health benefits
Decrease in productivity loses due to employees health problems or injuries
| Why TCM Wellness at Work? | Why Si En TCM Medical? |
| --- | --- |
| Our mission is to help promote a healthier workplace. Smart businesses share a similar mission, one where everyone is encouraged to improve their health and fitness levels, increase their energy and productivity, and lower their healthcare spending. Si En TCM makes it possible for companies of all sizes to encourage wellness at work. | Companies of any size can make an affordable investment in the health of their teams and, lately, many do. With Si En TCM Medical as your Corporate TCM wellness partner, you can implement the program that is best suited for you. |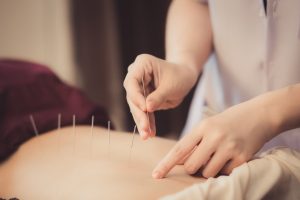 Wellness Within Plus
      SI EN TCM Corporate Healthcare Program
Sign up with us today to maintain a healthier workforce.
Your employees can book treatments and consultation at preferred corporate rates by quoting company [CODE] when making the appointments. More services will be added overtime and further information can be obtained on our corporate website.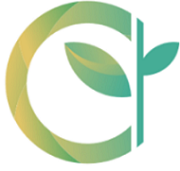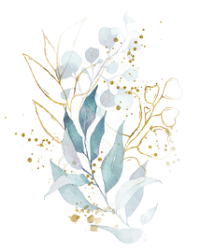 Si En TCM HealthXpress Screening
Have you wondered why some people are more prone to falling sick than others? Why do some people feel that they are not at their best state of health although results from their health checks are within normal range? These people may be experiencing what is known as sub-health issues.  Make an appointment today for a personalised TCM Health Screening Consultation for managing your lifestyle and #SIEN_optimal health for only S$12 (Usual Price S$15-40).
Si En TCM Soothe AcuXpress
Improve Qi Vitality, sleep quality and fatigue through a SI En AcuXpress's 20 minute #musclerelax stress reducing acupuncture session for only S$15(Usual Price S$30-60).
Si En TCM Sound@Sleep AcuXpress
Improve overall sleep quality through a SI En SoundSleep AcuXpress's 20 minute #sleepbetter@night  acupuncture session for only S$15 (Usual Price S$30-60).
Corporate Clients
Si En TCM Medical Clinic caters to Corporate Clients who believe in our holistic TCM approach to total health and well-being. As a member of Si En TCM's TCM Healthcare Corporate Client, employees of our Corporate Clients have the opportunity to participate in activities jointly organized to bring about greater awareness of health benefits from TCM. Our physicians have conducted health talks and consultations in many of our Corporate Clients' Health and Wellness Day in their office premises. Employees can also access our chain of more than 20 clinics for consultations and treatments.
Join us today as our Si En TCM Healthcare Corporate Clients
To find out more, email your enquiries to gm@sientcm.com.
What To Do From Here?
Step 1:
Enquire with us today. Let us know your preferences (if any) and goal for holding the program so we are able to make suitable recommendations for you and your colleagues. If your company does not have available venue to hold the sessions, we will help to source for an external venue nearest to you.
Step 2:
Long term TCM healthcare projects are welcome. If you would like to have a 6-months or a year-long employee engagement program, just let us know! We can come up with a schedule for you.
Step 3:
Your staff can email or call us directly to check for available appointment schedule consultation and acupuncture session bookings. All bookings are subject to availability at the time of their confirmation.
---
Corporate Partner Registration Form
**T&C. By sending in this application form and upon written confirmation of acceptance for this Corporate Partner Membership, your company will be recognized as our value partner. Your company's name and logo maybe mentioned on our website and other marketing publications to enable your employees to acknowledge this membership arrangement to enjoy all product & service privileges provided by Si En TCM Medical Pte Ltd.